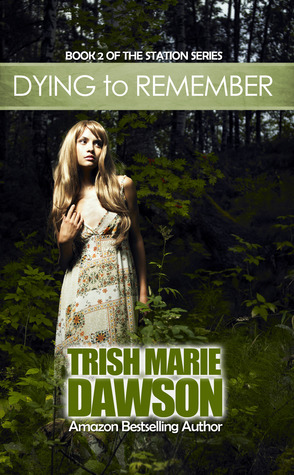 Goodreads Summary:
The next installment in The Station Series by Amazon Bestselling Author, Trish Marie Dawson, takes readers on another lively journey through the afterlife adventures of eighteen-year-old Piper Willow.
Piper has new challenges to overcome, new names to learn and is faced with a new Station occupation. Did she make the right choice - choosing to stay at the Station and become a Volunteer? Does she really want answers to the questions that never leave her mind? How did the Station come to be? What lies beyond? Who is Andurush and what, exactly, does he want with Piper?
She must ask herself once again if she has what it takes…but, this time, it isn't about saving lives, it is about discovering what lies beyond death.
Would you want to know?
Goodreads Rating:
4.15 with 393 stars
Genre Listing:
Young Adult, Paranormal, Fantasy, Romance, Death, Aliens,
Get the Book:
Amazon
,
Book Depository
My other reviews of Trish Marie Dawson's books: Dying to Forget
Review:
Edited 12/1/2016
Well, I broke my promise. I said I wasn't going to buy any more books until I sifted through a majority of my unread folder. I finished Dying to Forget a couple of hours ago, and was engrossed in the story and had to find out what happened. Boy, do I regret that decision. From here on out is going to be spoilers so I can sift through my thoughts. I'm also going to include pictures and gifs because I'm frustrated. Enjoy.
Dying to Remember starts where Dying to Forget left off. The Prolog was the last chapter of Dying to Forget, which kind of annoyed me. I spoke too soon in the last review when I said she wasn't boy crazy. Half the book was her being boy crazy. I need to check the Genres before I read. I'm getting so tired of romance books, and yet I keep reading them.
In this book, we find out that Piper is super special. I have no problem with her being super special; it's what makes the story go on. I do, however, have a problem with the reason. Apparently, it's because of Aliens.
Apparently, Aliens are in charge of our afterlife. Great. So Aliens made this world for spirits to help others, and for whatever reason, Piper is a seer. We don't get to find out what a seer is, though. Well, it's explained, but then the book ends with her being whisked away with the alien to travel across time and space.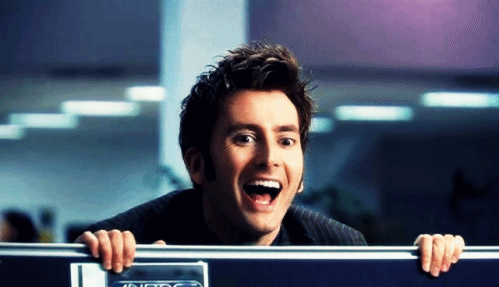 Did someone say whisked away by an alien?











Sorry, couldn't resist a Doctor Who reference.
So her being rushed off is where the book ends, and I'm left feeling like it's too much. Maybe I'm just simple, but having to figure out Seers and Alien Keepers, along with having to keep up with the Volunteer world just seems like a lot for such a short book. It seems forced and almost like Dawson couldn't figure out where the story was going. I don't know. I just have a problem with trying to read about the afterlife, and then techno-colored aliens show up. I need my paranormal themes to jive, and these just didn't.
Another thing that bothered me is that Piper spent almost a year with Jessica and once Jessica got with Cole, her story was condensed to like two pages. I get that it's a novella, but I feel cheated. All of the sudden Jessica and Cole are dealing with all the aftermath of Jessica's problems and then it's just like "Oh everything was solved and is Okie Dokie!" It was just too rushed for my liking. It drives me nuts when authors do that. "Oh I don't think this part is important, so I'm going to rush through it and throw you into another part of the story." As a reader, it's important to for me to be fully guided to the transition.
One other quick thought. Can we get Dawson a Thesaurus? I'm so tired of reading the word 'unique.' The sad part is that she was apparently tired of writing the word unique, considering that Piper says if she hears the word one more time she'd scream. If you are so tired of a word, that you have your character make fun of it, just find a synonym.
I honestly just was not that impressed with this installment of the story. Everything I've listed here just makes me not care about what happens to Piper anymore. The story has lost all of its appeals to me. I won't be reading the third book.
Two out of five moons.
p.s. I found the images on google and stuff... so credits and what not.