Haul:
So apparently, it's an internet thing among bookworms that when you buy a ton of books, you have to do an unveiling of what you purchased. So I'm doing this. This should be interesting because I don't know what any of these books are about. There's this excellent store called Half Priced Books, and they apparently had a massive sale. Since I'm a deprived child and don't have one of these stores close to me, I sent my friend Leslie $25 and asked her to surprise me with books. I'd hoped that she'd broaden my horizons, and she succeeded. I don't have these books in my hands yet; I have to make a trip to Indiana for that. I'm impatient, however, and what to know what these are about. Most of them were bought based on pretty covers, but I trust her judgment. So let's see what she acquired me! Hold on tight; this is going to be a super long post.
Goodreads Summary: Who was Sorahb?
Stories are told of a hero who will come to Farsala's aid when the need is greatest. But for thousands of years, the prosperous land of Farsala has felt no such need, as it has enjoyed the peace that comes from being both respected and feared.
Now a new enemy approaches Farsala's borders, one that neither fears nor respects its name and legend. But the rulers of Farsala still believe they can beat any opponent.
Three young people are less sure of Farsala's invincibility. Jiaan, Soraya, and Kavi see Time's Wheel turning, with Farsala, headed toward the Flames of Destruction. What they cannot see is how inextricably their lives are linked to Farsala's fate—until it's too late.
In Fall of a Kingdom, the first volume of The Book of Sorahb, Hilari Bell introduces readers to a world of honor, danger, and magic in the spellbinding tale of self-discovery.
Goodreads Rating: 3.71 with 3,476 ratings
Genre listing: Fantasy, Young Adult, Epic, Adventure, War, Science Fiction
Initial Thoughts: This is probably something I'd skim over and miss in a bookstore, which is sad because it seems exciting and different. I'm not going to lie the last part of the summary where it says "a world of honor, danger, and magic in the spellbinding tale of self-discovery." is what's got me intrigued.
Goodreads Summary:
Legend has it that when Farsala most needs a warrior to lead it, Sarah will be restored by the God Azura. That time has come. After a devastating loss to the army of the Hrum, Farsala has all but fallen. Only the walled city of Mazda and a few of the more uninhabitable regions remain free of Hyrum rule, and they seem destined to fall as well. Farsala needs a champion now.
Three young people are waging battle as best they can. Soraya, Jiaan, and Kavi, their lives devastated by the Hrum, are each in a personal fight against their common enemy.
Apart, their chances are slim, as none of them are Sorahb reborn. United, perhaps they can succeed. But only Time's Wheel can bring them together—if it turns the right way. If it doesn't, Farsala is inevitably doomed.
In the sequel to the critically acclaimed Fall of a Kingdom (formerly entitled Flame), the first book of the Farsala Trilogy, Hilari Bell draws readers deeper into the mythical land of Farsala and weaves an epic tale of destiny and danger.
Goodreads Rating:
4.00 with 2,391 ratings
Genre Listing:
Fantasy, Young Adult, Epic, Adventure, War, Science Fiction
Get The Book:
Amazon
,
Book Depository
Initial Thoughts: I haven't read the description on this one. I don't want whatever happens in the first book to be ruined for me. It seems like it's a pretty well-loved trilogy, though. I like that Leslie got me the first and second book in the trilogy. If I end up liking it, I only have to find the third one. (Unless that's in the rest of the books she bought.)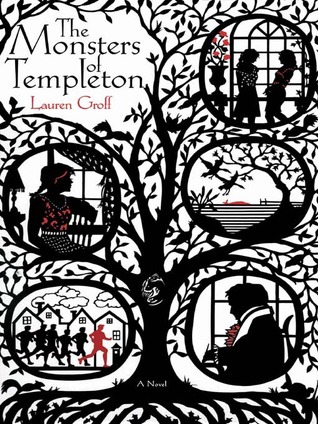 Goodreads Summary:
On the very morning Willie Upton slinks home to Templeton, New York (after a disastrous affair with her archeology professor), the 50-foot-long body of a monster floats from the depths of the town's lake. This unsettling coincidence sets the stage for one of the most original debut novels since The Time Traveler's Wife. With a clue to the mysterious identity of her father in hand, Willie turns her research skills to unearthing the secrets of the town in letters and pictures (which, "reproduced" in the book along with increasingly complete family trees, lend an air of historical authenticity). Lauren Groff's endearingly feisty characters imbue the story with enough intrigue to keep readers up long past bedtime, and reading groups will find much to discuss in its themes of "Monsters," both in our towns and our families.
"Lauren Groff's debut novel, The Monsters of Templeton, is everything a reader might have expected from this gifted writer and more... There are monsters, murders, bastards, and ne'er-do-wells almost without number. I was sorry to see this rich and wonderful novel come to an end." - Stephen King
Goodreads Rating:
3.56 with 11,086 reviews
Genre listing:
Mystery, Book Club, Fantasy, Historical Fiction, Magical Realism, Adult Fiction, Contemporary, Literary Fiction
Get the Book:
Amazon
,
Book Depository
Initial Thoughts: I have no idea why, but the cover makes me think of a Noir version of Foster's Home for Imaginary Friends. I have no clue why. Don't judge me. I probably would read it just for that, but then you add in Stephen King's comment at the end of the summary, and now I want to read it. So yep, I'm going to read it. You know that old saying about judging books by their covers? Yeah well, the prettier the cover, the more likely I am to read the book.
Wow... I don't know how people do these kinds of posts on a regular basis. Three books in and I'm already ready to be done. We've got a lot more books to go, though, so onward.
Goodreads Summary:
The prequel to the compelling "Silver's Edge," this novel continues Kelleher's Through the Shadowlands series featuring three powerful women whose lives are interwoven throughout an epic quest.
Goodreads Rating:
3.65 with 118 ratings
Genre listing:
Fantasy, Science Fiction, Fairies
Get the Book:
Amazon
Initial Thoughts: Apparently, this is a prequel #3 in the series, so I'm going to have to search for #1 and #2 before I read it. Seems interesting, though. I'm a fan of fairies. Also the guy on the cover kind of looks like Chris Hemsworth.


Goodreads Summary:
The city of San Francisco is being stalked by a huge shaved vampyre cat named Chet, and only I, Abby Normal, emergency backup mistress of the Greater Bay Area night, and my manga-haired love monkey, Foo Dog, stand between the ravenous monster and a bloody massacre of the general public.
Whoa. And this is a love story? Yup. 'Cept there's no whining. See, while some lovers were born to run, Jody and Tommy were born to bite. Well, reborn, that is, now that they're vampires. Good thing theirs is an undying love, since their Goth Girl Friday, Abby Normal, imprisoned them in a bronze statue.
Abby wants to be a bloodsucking fiend, too, but right now she's busy with other stuff, like breaking in a pair of red vinyl thigh-high Skankenstein(R) platform boots and wrangling her Ph.D.-candidate boyfriend, Steve (the love monkey). And then there's that vampire cat Chet, who's getting bigger and smarter--and thirstier--by the minute. Abby thought she and Steve could handle the kitty cat on their own, mais non . . .
Before you can say "OMG! WTF?" Tommy and Jody are sprung from captivity and join forces with Abby, Steve, the frozen-turkey-bowling Safeway crew, the Emperor of San Francisco and his trusty dogs Lazarus and Bummer, Abby's gay Goth friend Jared, and SF's finest Cavuto and Rivera to hunt big cat and save the city. And that's when the fun begins.
Goodreads Rating: 3.81 with 16,035 ratings
Genre Listing: Humor, Paranormal/Vampires, Fantasy/Urban Fantasy, Horror
Initial Thoughts: I am STOKED that Leslie picked this up for me. I've wanted to read it for a while now, but then I always forget about it when I'm in a bookstore or surfing around on Amazon. Can not wait to read this!
Goodreads Summary:
Two interwoven memoirs of love, loss, and family with a haunted, frightening edge.
In 2000, American Fantasy Press published an unassuming chapbook titled The Man on the Ceiling. Inside was a dark, surreal, discomfiting story of the horrors that can befall a family. It was so powerful that it won the Bram Stoker Award, International Horror Guild Award, and World Fantasy Award--the only work ever to win all three. Now, Melanie Tem and Steve Rasnic Tem have re-imagined the story, expanding on the ideas to create a compelling work that examines how people find a family, how they hold a family together despite the incomprehensible tragedy, and how, in the end, they find love.
Loosely autobiographical, The Man on the Ceiling has the feel of a family portrait painted by Salvador Dali, where story and reality blend to find the one thing that neither can offer alone: truth.
Goodreads Rating: 3.46 with 148 ratings
Genre Listing: Horror, Fantasy
Initial Thoughts: The cover on this is so pretty. When Leslie sent me a picture of it, I wanted to read it just for the cover. This looks like it's been highly revered in the book award circuit, and sounds fascinating. Pretty excited to read this one.
Goodreads Summary:
Once a city of enormous wealth and culture, Prague was home to emperors, alchemists, astronomers, and, as it's whispered, hell portals. When music student Sarah Weston lands a summer job at Prague Castle cataloging Beethoven's manuscripts, she has no idea how dangerous her life is about to become. Prague is a threshold, Sarah is warned, and it is steeped in blood.
Soon after Sarah arrives, strange things begin to happen. She learns that her mentor, who was working at the castle, may not have committed suicide after all. Could his cryptic notes be warnings? As Sarah parses his clues about Beethoven's "Immortal Beloved," she manages to get arrested, to have tantric sex in a public fountain, and to discover a time-warping drug. She also catches the attention of a four-hundred-year-old dwarf, the handsome Prince Max, and a powerful U.S. senator with secrets she will do anything to hide.
The City of Dark Magic could be called a rom-com paranormal suspense novel—or it could simply be called one of the most entertaining novels of the year.
Goodreads:
Rating: 3.42 with 4,823 ratings
Genre Listing:
Fantasy, Mystery, Paranormal, Romance, Adult, Science Fiction, Time Travel, Historical Fiction, Magic
Get the Book:
Amazon
,
Book Depository
Initial Thoughts: This book apparently has a lot of things to love; Beethoven, time travel drugs, tantric sex, dwarves, and hell portals just to name a few. Sign me up! This sounds like a party.
Goodreads Summary: In 1855 Rosa Barr, a headstrong young woman, travels to the Crimea, against the wishes of her family, determined to work as a nurse. She does not return. Three people have been intimately connected with her. One, her brother, a soldier and adventurer; the second a doctor, traumatized by the war, and harboring a secret passion, and the third, Mariella, her cousin and childhood friend, who must now uncover the truth about what has happened to the missing nurse. Mariella's epic journey takes her from the domestic quiet of London to the foothills of Italy, and on to the ravaged Russian landscape of the Crimea, where she must discover what has happened to her captivating and mysterious cousin and uncover the secrets of those who loved her.
Goodreads Rating: 3.51 with 1,956 ratings
Genre listing: Historical Fiction, War, Romance, Cultural/Russia, European Literature, Mystery, Adult Fiction
Initial Thoughts: I haven't read much about the Italian or Russian cultures, and based on the description this book sounds fascinating. I don't read a whole lot of mystery books, but this one has me intrigued.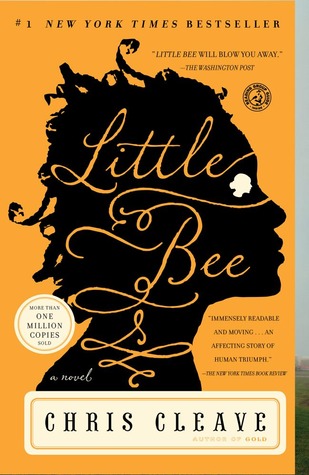 Goodreads Summary: Two women collide lives on a Nigeria beach. One must make a terrible choice. Two years later, they meet again, and the story starts ...
Goodreads Rating: 3.65 with 133,265 ratings
Genre Listing: Book Club, Cultural, Africa, Historical Fiction, Contemporary, Adult Fiction, Literary Fiction, European Literature
Initial Thoughts: I don't know what this is about. The description is pretty vague, but Leslie asked me to read it with her, so I'm going to. It'll be interesting to read it with someone/ share thoughts as we go.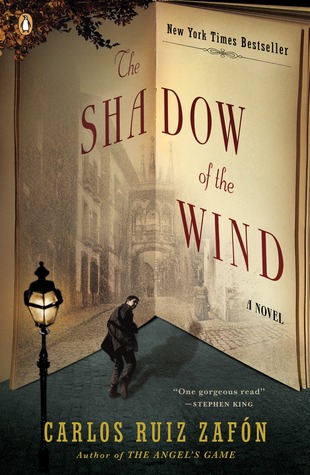 Goodreads Summary: Barcelona, 1945: A city slowly heals in the aftermath of the Spanish Civil War, and Daniel, an antiquarian book dealer's son who mourns the loss of his mother, finds solace in a mysterious book entitled The Shadow of the Wind, by one Julián Carax. But when he sets out to find the author's other works, he makes a shocking discovery: someone has been systematically destroying every copy of every book Carax has written. In fact, Daniel may have the last of Carax's books in existence. Soon Daniel's seemingly innocent quest opens a door into one of Barcelona's darkest secrets--an epic story of murder, madness, and doomed love.
Goodreads Rating:
4.21 with 189,776 ratings
Genre Listing:
Mystery, Historical Fiction, Book Club, Fantasy, Writing, Cultural/ Spain, Gothic, European Literature
Get the Book:
Amazon
,
Book Depository
Initial Thoughts: I've picked this one up in bookstores a few time and then set it back down, so I'm excited that Leslie grabbed this for me. I usually put it down because it was more than I wanted to spend at the time. Can't wait to read this.
Goodreads Summary: A series of grisly murders is rocking the streets of nineteenth-century Boston. But these are no ordinary killings. Each is inspired by the hellish visions of Dante's Inferno. To end the bizarre and bloody spree, no ordinary detective will suffice. Enter the unlikely sleuths of the Dante Club: Henry Wadsworth Longfellow, Oliver Wendell Holmes, James Russell Lowell, and J. T. Fields --- renowned scholars with the skills to decipher the devilish clues. But can this band of bookish gentlemen outwit a crafty killer? A terror-stricken city --- and their lives --- depend on it.
Goodreads Rating:
3.36 with 26,925 ratings
Genre Listing:
Mystery, Historical Fiction, Thriller, Crime, Book Club,
Get the Book:
Amazon
,
Book Depository
Initial Thoughts: Dante's Inferno-themed murders? Yes, please. I feel like that sums it up pretty well.
Goodreads Summary:
Katherine Neville's groundbreaking novel, The Eight, dazzled audiences more than twenty years ago and set the literary stage for the epic thriller. A quest for a mystical chess service that once belonged to Charlemagne, it spans two centuries and three continents and intertwines historic and modern plots, archeological treasure hunts, esoteric riddles, and puzzles encrypted with clues from the ancient past. Now the electrifying global adventure continues, in Neville's long-anticipated sequel: THE FIRE
2003, Colorado: Alexandra Solarin is summoned home to her family's ancestral Rocky Mountain hideaway for her mother's birthday. Thirty years ago, her parents, Cat Velis and Alexander Solarin, believed that they had scattered the pieces of the Montglane Service around the world, burying with them the secrets of the power that comes with possessing it. But Alexandra arrives to find that her mother is missing and that a series of strategically placed clues, followed swiftly by the unexpected arrival of a mysterious assortment of houseguests, indicates that something sinister is afoot.
Goodreads Rating:
3.16 with 3,667 ratings
Genre Listing:
Mystery, Historical Fiction, Thriller, Adventure, Suspense, Fantasy, Games, Romance, Adult
Get the Book:
Amazon
,
Book Depository
Initial Thoughts: The cover of this book has me so enticed. I'm a little bummed to find out that it's the 2nd book in the series. Pretty sure I might end up at Books-A-Million tomorrow to try to see if they have the first in the series. I'm disappointed in the book I'm reading, kind of so if they have it, I'll have something to look forward to. Still really excited to read this one, though. Based off cover alone I'm probably the most excited for this one.
Goodreads Summary:
The 30th outing in the acclaimed series from medieval crime master Jecks
As the year 1326 draws to a close, London is in flames. King Edward II is a prisoner, and the forces of his vengeful queen, Isabella, and her lover Sir Roger Mortimer are in the ascendant. The Bardi family, bankers who have funded the King, must look to their future with the Queen, steering a careful course between rival factions—if that is, they can keep themselves alive. Others, too, find their loyalties torn. Guarding the deposed King on behalf of Mortimer, Sir Baldwin de Furnshill and bailiff Simon Puttock find themselves entangled in a tightening net of conspiracy, greed, betrayal, and murder.
Goodreads Rating: 3.96 with 114 ratings
Genre Listing: Mystery, Historical Fiction, Crime, Medieval
Initial Thoughts: I'm looking forward to this one. Edward II and Queen Isabella are characters I have previously enjoyed reading about, so I think this will be a good one. I'm going to need to find out if I need to read this series in order or if the b stand alone. If not, it gives me a long list of things to read in the future.
Goodreads Summary:
White Truffles in Winter imagines the world of the remarkable French chef Auguste Escoffier (1846-1935), who changed how we eat through his legendary restaurants at the Savoy and the Ritz. A man of contradictions—kind yet imperious, food-obsessed yet rarely hungry—Escoffier was also torn between two women: the famous, beautiful, and reckless actress Sarah Bernhardt and his wife, the independent and sublime poet Delphine Daffis, who refused ever to leave Monte Carlo. In the last year of Escoffier's life, in the middle of writing his memoirs, he has returned to Delphine, who requests a dish in her name as he has honored Bernhardt, Queen Victoria, and many others. How does one define the complexity of love on a single plate? N. M. Kelby brings us the sensuality of food and love amid a world on the verge of war in this work that shimmers with beauty and longing.
Goodreads Rating:
3.39 with 717 ratings
Genre Listings:
Book Club, Food and Drink, French Culture, Romance
Get the Book:
Amazon
,
Book Depository
Initial Thoughts: This one is going to be a different read for me. I haven't really read any foodie books, or books reflecting French culture. I'm interested to see what this one has in store.
Final Thoughts:
Overall, I love what Leslie grabbed for me. I don't think there's any book I'm disappointed in. She acquired a lot for me that I probably wouldn't have bought for myself, but that's what I was hoping for when I asked her to do this. It's definitely going to be an excellent way for me to expand my horizons in reading. So a big thanks to her for taking on the task of finding books for me. Now I just gotta get to Indiana to a.) spend time with her, and b.) get the books. This is what I'll be reading this summer, and I'm really excited about it. Yay books. If you've read any of these, let me know what you think!