This weekend I got to experience my first ever Half Priced Books clearance sale. I went with my awesome friend Leslie (lesaphinesbooks for anyone playing the at-home game), her fiance Aris (The awesome artist who designed my page for me), and their incredibly adorable daughter. The sale was sheer madness. An entire community building FILLED with books. So many tables, books, and people. I think I did about 5 laps around the building just to make sure I didn't miss anything. I tried to be conservative with my shopping, but I still feel pretty content with what I purchased. I didn't complete as much series as I was hoping to, but I think I'm just going to save that for when I get my books back and can make an inventory. Yes. I'm going to inventory my books. In total, I came home with 18 books. Not counting what I spent on my tasty lunch, I spent about $15 on thirteen of the books. The other five I acquired from Leslie who was cleaning out her shelves. So, without further ado, the haul!
This is my stack of books I came home with. The large stack is what I got for $15, the smaller stack is what I received from Leslie.
Starting with the books that Leslie (Thanks, Leslie!!!!) gave me from top to bottom:
Goodreads Summary: The debut mystery in the internationally bestselling Commissaire Adamsberg series-now available for the first time in the United States
Fred Vargas 's Commissaire Adamsberg mysteries are a sensation in France, consistently praised for their intelligence, wit, and macabre imagination. This first novel in the series introduces the unorthodox detective Commissaire Adamsberg-one of the most engaging characters in contemporary crime fiction.

When blue chalk circles begin to appear on the pavement in neighborhoods around Paris, Adamsberg is alone in thinking that they are far from amusing. As he studies each new circle and the increasingly bizarre objects they contain-empty beer cans, four trombones, a pigeon's foot, a doll's head-he senses the cruelty that lies within whoever is responsible. And when a circle is discovered with decidedly less banal contents-a woman with her throat slashed-Adamsberg knows that this is just the beginning.
Goodreads Rating: 3.65 stars with just over 3,000 ratings.
Genre listing: Mystery, Crime, Fiction, Cultural, France, Thriller, Noir, Suspense
Get the Book:
Amazon
, Book Depository
Initial Thoughts: I have no clue how I'm going to feel about this book, but it had me at "As he studies each new circle and the increasingly bizarre objects they contain-empty beer cans, four trombones, a pigeon's foot, a doll's head-he senses the cruelty that lies within whoever is responsible." Given the objects I'm hoping for some dark humor in this read. I like dark humor.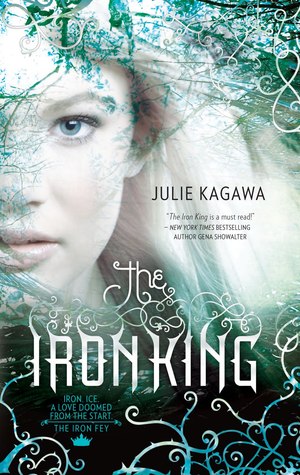 Goodreads Summary:
Meghan Chase has a secret destiny; one she could never have imagined.
Something has always felt slightly off in Meghan's life, ever since her father disappeared before her eyes when she was six. She has never quite fit in at school or at home.
When a dark stranger begins watching her from afar, and her prankster best friend becomes strangely protective of her, Meghan senses that everything she's known is about to change.
But she could never have guessed the truth - that she is the daughter of a mythical faery king and is a pawn in a deadly war. Now Meghan will learn just how far she'll go to save someone she cares about, to stop a mysterious evil, no faery creature dare face, and to find love with a young prince who might rather see her dead than let her touch his icy heart.
Goodreads Rating:
3.94 stars with over 126,000 ratings
Genre Listing:
Fantasy, Young Adult, Romance, Paranormal, Fairies, Magic, Adventure, Fiction
Get the Book:
Amazon
,
Book Depository
Initial Thoughts:
I really love the cover. It seems fitting for the title, and the subject. I think this is probably going to be an extremely cheesy YA romance series. That being said, I probably love it and it's probably going to become a guilty pleasure for me. I'm nothing if not predictable in what I read.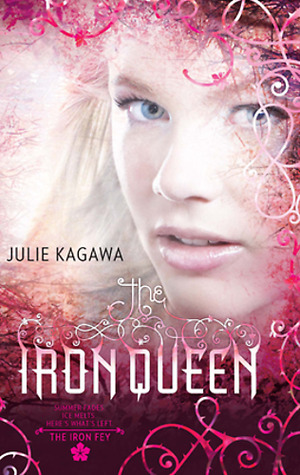 Goodreads Summary:
The New York Times Bestseller
My name is Meghan Chase.
I thought it was over. That my time with the fey, the impossible choices I had to make, the sacrifices of those I loved, was behind me. But a storm is approaching, an army of Iron fey that will drag me back, kicking and screaming. Drag me away from the banished prince who's sworn to stand by my side. Drag me into the core of conflict so powerful, I'm not sure anyone can survive it.
This time, there will be no turning back.
Goodreads Rating:
4.26 stars with over 4,000 reviews
Genre Listing:
Fantasy, Young Adult, Romance, Paranormal, Fairies, Magic, Adventure, Fiction
Get the Book:
Amazon
,
Book Depository
Initial thought:
I like the cover on this one as well. It has a fun texture to it. I'm sad this is the third in the series. It means I won't get to read it for a fairly long time. Hopefully, the first one is enticing enough to get me to buy the second book in the series. The description leads me to believe this is the final book in the series and that there's an actual ending. If that's the case, early points.
Goodreads:
What if the hottest guy in the world was hiding a nameless evil, and all he wanted was you? At the start of this heart-pounding new installment of the bestselling House of Night series, Zoey's friends have her back again and Stevie Rae and the red fledglings aren't Neferet's secrets any longer. But an unexpected danger has emerged. Neferet guards her powerful new consort, Kalona, and no one at the House of Night seems to understand the threat he poses. Kalona looks gorgeous, and he has the House of Night under his spell. A past life holds the key to breaking his rapidly spreading influence, but what if this past life shows Zoey secrets she doesn't want to hear and truths she can't face?
Goodreads Rating:
3.93 stars with over 125,000 ratings
Genre Listing:
Young Adult, Fantasy, Paranormal, Vampires, Romance, Supernatural, Fiction,
Get the Book:
Amazon
,
Book Depository
Initial Thoughts:
I've already read most of the HON series. It's a massive guilty pleasure of mine. I'm more just trying to collect the entire series so I can reread it at some point and time. When I read it the first go around I borrowed the books from a friend.
Goodreads Summary:
Exonerated by the Vampyre High Council and returned to her position of High Priestess at Tulsa's House of Night, Neferet has sworn vengeance on Zoey. Dominion over her immortal consort Kalona is only one of the weapons she plans to use against Z. But Zoey has found sanctuary on the Isle of Skye and is being groomed by Queen Sgiach to take over for her there. Being Queen would be cool, wouldn't it? Why should she return to Tulsa? After losing her human consort, Heath, she will never be the same – and her relationship with her super-hot-warrior, Stark, may never be the same either… And what about Stevie Rae and Rephaim? The Raven Mocker refuses to be used against Stevie Rae, but what choice does he have when no one in the entire world, including Zoey, would be okay with their relationship? Does he betray his father or his heart?
Goodreads Rating:
4.03 stars with over 88,000 ratings
Genre Listing:
Vampires, Young Adult, Supernatural, Fantasy, Fiction, Paranormal,
Get the Book:
Amazon
,
Book Depository
Initial Thoughts:
Basically the same as Hunted. I've read the series, it's a guilty pleasure of mine. This is one of my favorites in the series, though. Stevie Rae is my favorite character in the books, so this is always a good one to read!
Books I bought:
Goodreads Summary:
Melody Logan knew her beautiful mother, Haille, was unhappy in their hardscrabble mining town....
But with her wonderful father's unwavering love, Melody always felt safe — until a dreadful mine accident ripped her from her family's moorings.
She was still devastated by her father's death when she left West Virginia with Haille to follow her mother's dream of becoming a model or actress. But first they stopped in Cape Cod to visit her father's family at last.
Melody knew only that her grandparents had disowned their son when he married Haille — just because she was an orphan, her mother said. Yet moments after Melody first laid eyes on dour, Bible-spouting Uncle Jacob, nervous Aunt Sara, and her cousins — handsome Cary, whose twin, Laura, had been killed recently in a sailing accident, and sweet, deaf little May — Haille announced that Melody was to live with them.
Sleeping in Laura's old room, Melody was awash in a sea of grief and confusion, with only her beloved fiddle to comfort her. Then Cary revealed the truth he'd gleaned about her parents — a sad shocking story that only puzzled her more. Melody knew nothing of the dark deceptions that would soon surface...the devastating betrayals she would face before she glimpsed the faint, beckoning lights of a safe harbor....
Goodreads Rating:
3.79 stars with over 6,540 ratings
Genre Listings:
Fiction, Young Adult, Horror, Romance, Mystery, Chick Lit, Gothic, Drama
Get the Book:
Amazon
,
Book Depository
Initial thoughts:
I bought a few V.C. Andrews books today. They are very much a nostalgia read for me. V.C. Andrews books were what really got me reading a lot. For whatever reason I stopped reading them, and I've recently had the urge to start reading them again. Because of that, I've been trying to pick up some whenever I find some at a decent price.
Goodreads Summary:
Everyone Says Her Mother Was Crazy.Is She Doomed to Repeat the Past?
Up in the attic, that's where Alice's mother used to escape to...and it's where, so Alice has been told, she plotted the murder of her own stepfather. Now, years later, with her mother locked away for life, the attic is where Alice finds comfort in her aloneness, writing poetry and painting pictures. When Alice finally finds the courage to come out of her shell, exchanging her dowdy looks for flattering clothes and makeup, her life completely opens up -- she even attends the prom with a cute, popular boy. But it's a night that turns quickly tragic -- sending her newfound happiness crashing down around her, and hurtling Alice into a shattering new life, one that leads her to a shocking reunion with the shadows she had fled.
From the imagination behind Flowers in the Attic comes a sensational new novel that spins a seductive web between fantasies and lies -- and uncovers the price for keeping secrets in the shadows.
Goodreads Rating:
3.84 stars with over 1,300 reviews.
Genre Listing:
Horror, Young Adult, Fiction, Thriller, Drama, Romance, Mystery,
Get the Book:
Amazon
,
Book Depository
Initial Thoughts:
This is going to sort of be another nostalgia read for me. I haven't actually read this one yet, but I do believe I've read it's predecessor, Secrets in the Attic. I'll probably try to get my hands on that and reread it before reading this. I think it's neat that a lot of the books that I originally read now have sequels involving the character's daughter.
Goodreads Summary:
At last, Heaven would find the happiness she longed for...free from the scorn and contempt of her past!
In her grandmother's fine, rich Boston house, Heaven Leigh Casteel dreamed of a wonderful new life of new friends, the best schools, beautiful clothes and most important, love. The pearls of culture, wisdom and breeding would now be hers. Soon she would make the Casteel name respectable, find her brothers and sisters, and have a family again.
But even in the world of the wealthy, there were strange forebodings, secrets best forgotten. And as Heaven reached out for love, she was slowly ensnared in a sinister web of cruel deceits and hidden passions!
Goodreads Rating:
3.94 with over 13,000 ratings
Genre Listing:
Fiction, Young Adult, Horror, Romance, Gothic, Chick Lit, Drama, Mystery, Thriller
Get the Book:
Amazon
,
Book Depository
Initial thoughts:
I haven't read this or the first novel in the series. I really just picked it up because it was another V.C. novel. I really am just trying to collect a bunch of these books. Fun fact I just learned, V.C. Andrews died in 1986. Any books published after that are by a Ghost Writer that was hired by the V.C. Andrews Estate. Fascinating.
Goodreads Summary:
Mikael Blomkvist, a once-respected financial journalist, watches his professional life rapidly crumble around him. Prospects appear bleak until an unexpected (and unsettling) offer to resurrect his name is extended by an old-school titan of Swedish industry. The catch—and there's always a catch—is that Blomkvist must first spend a year researching a mysterious disappearance that has remained unsolved for nearly four decades. With few other options, he accepts and enlists the help of investigator Lisbeth Salander, a misunderstood genius with a cache of authority issues. Little is as it seems in Larsson's novel, but there is, at least, one constant: you really don't want to mess with the girl with the dragon tattoo.
Goodreads Rating:
4.07 stars with over 1.3 million ratings
Genre Listing:
Adult Fiction, Mystery, Novels, Thriller, Sweden Culture, Book Club
Get the Book:
Amazon
,
Book Depository
Initial thoughts:
This book is insanely popular. 1.3 million ratings? Holy crap. I feel like I HAVE to read it because of that. When I don't read really popular books I feel like I'm missing out on some giant secret. I want to know the secret too!
Goodreads Summary:
A chilling, mesmerizing novel that combines the best of modern forensic thrillers with the detail and drama of historical fiction. In medieval Cambridge, England, four children have been murdered. The crimes are immediately blamed on the town's Jewish community, taken as evidence that Jews sacrifice Christian children in blasphemous ceremonies. To save them from the rioting mob, the king places the Cambridge Jews under his protection and hides them in a castle fortress. King Henry II is no friend of the Jews-or anyone, really-but he is invested in their fate. Without the taxes received from Jewish merchants, his treasuries would go bankrupt. Hoping scientific investigation will exonerate the Jews, Henry calls on his cousin the King of Sicily-whose subjects include the best medical experts in Europe-and asks for his finest "master of the art of death," an early version of the medical examiner. The Italian doctor chosen for the task is a young prodigy from the University of Salerno. But her name is Adelia-the king has been sent a "mistress" of the art of death. Adelia and her companions-Simon, a Jew, and Mansur, a Moor-travel to England to unravel the mystery of the Cambridge murders, which turn out to be the work of a serial killer, most likely one who has been on Crusade with the king. In a backward and superstitious country like England, Adelia must conceal her true identity as a doctor in order to avoid accusations of witchcraft. Along the way, she is assisted by Sir Rowley Picot, one of the king's tax collectors, a man with a personal stake in the investigation. Rowley may be a needed friend or the fiend for whom they are searching. As Adelia's investigation takes her into Cambridge's shadowy river paths and behind the closed doors of its churches and nunneries, the hunt intensifies and the killer prepares to strike again.
Goodreads Rating:
3.94 stars with over 24,000 ratings
Genre Listing:
Historical Fiction, Mystery, Crime, Medieval, Thriller, British Literature
Get the Book:
Amazon
,
Book Depository
Initial thoughts:
Royalty, Murder, Mystery? Count me in. This sounds incredibly dark and morbid, and I think I'm going to love it! Pretty excited to read this one. On a weird note, the book smells old and more libraryish than the others. It makes me happy.
Goodreads Summary:
"I am Catalina, Princess of Spain, daughter of the two greatest monarchs the world has ever known...and I will be Queen of England."
Thus, bestselling author Philippa Gregory introduces one of her most unforgettable heroines: Katherine of Aragon. Known to history as the Queen who was pushed off her throne by Anne Boleyn, here is a Katherine the world has forgotten: the enchanting princess that all England loved. First married to Henry VIII's older brother, Arthur, Katherine's passion turns their arranged marriage into a love match; but when Arthur dies, the merciless English court and her ambitious parents -- the crusading King and Queen of Spain -- have to find a new role for the widow. Ultimately, it is Katherine herself who takes control of her own life by telling the most audacious lie in English history, leading her to the very pinnacle of power in England.
Set in the rich beauty of Moorish Spain and the glamour of the Tudor court, The Constant Princess presents a woman whose constancy helps her endure betrayal, poverty, and despair, until the inevitable moment when she steps into the role she has prepared for all her life: Henry VIII's Queen, Regent, and commander of the English army in their greatest victory against Scotland
Goodreads Rating:
3.85 stars with over 102,000 ratings
Genre Listing:
Historical Fiction, Romance, British Literature, Romance, Spain Culture
Get the Book:
Amazon
,
Book Depository
Initial thought:
This is one of the few Phillippa Gregory books I haven't read yet. I've read most of her books completely out of order. I don't think it matters too much, but I'm trying to go through and collect all of her books and read the series in order. I wanted to get more of her books at the Sale, but I was struggling to remember what books I have in storage. Luckily I'm getting them back next weekend so I can do a proper inventory.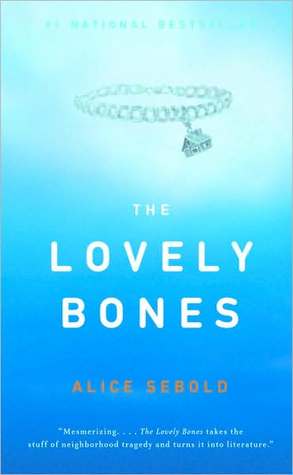 Goodreads Summary:
The Lovely Bones is the story of a family devastated by a gruesome murder -- a murder recounted by the teenage victim. Upsetting, you say? Remarkably, the first-time novelist Alice Sebold takes this difficult material and delivers a compelling and accomplished exploration of a fractured family's need for peace and closure.
The details of the crime are laid out in the first few pages: from her vantage point in heaven, Susie Salmon describes how she was confronted by the murderer one December afternoon on her way home from school. Lured into an underground hiding place, she was raped and killed. But what the reader knows, her family does not. Anxiously, we keep vigil with Susie, aching for her grieving family, desperate for the killer to be found and punished.
Sebold creates a heaven that's calm and comforting, a place whose residents can have whatever they enjoyed when they were alive -- and then some. But Susie isn't ready to release her hold on life just yet, and she intensely watches her family and friends as they struggle to cope with a reality in which she is no longer a part. To her great credit, Sebold has shaped one of the most loving and sympathetic fathers in contemporary literature.
Goodreads Rating:
3.73 stars with over 1.3 million ratings
Genre Listing:
Fiction, Mystery, Young Adult, Contemporary, Fantasy, Crime, Drama
Get the Book:
Amazon
,
Book Depository
Initial Thoughts:
My initial thoughts are a record stopping, because I was kind of in a groove getting this post done. I was halfway in the middle of posting all of the necessities for The Lovely Bones when I realized that I had already purchased this book a few weeks ago. I now have two copies. That's okay, though, because the copy I got at the sale was the hardcover version and the other is the paperback with the movie cover.This is why I need an inventory. Soo... Yep. Moving on.
Goodreads Summary:
Rural Wisconsin, 1909. In the bitter cold, Ralph Truitt, a successful businessman, stands alone on a train platform waiting for the woman who answered his newspaper advertisement for "a reliable wife." But when Catherine Land steps off the train from Chicago, she's not the "simple, honest woman" that Ralph is expecting. She is both complex and devious, haunted by a terrible past and motivated by greed. Her plan is simple: she will win this man's devotion, and then, ever so slowly, she will poison him and leave Wisconsin a wealthy widow. What she has not counted on, though, is that Truitt — a passionate man with his own dark secrets —has plans of his own for his new wife. Isolated on a remote estate and imprisoned by relentless snow, the story of Ralph and Catherine unfolds in unimaginable ways.
With echoes of Wuthering Heights and Rebecca, Robert Goolrick's intoxicating debut novel delivers a classic tale of suspenseful seduction, set in a world that seems to have gone temporarily off its axis.
Goodreads Rating:
3.24 stars with over 61,000 ratings
Get the Book: Amazon
, Book Depository
Genre Listing: Fiction, Historical, Romance, Mystery, Drama, Suspense, Book Club
Initial Thoughts: I've been thinking about this book a lot lately. I read it a while ago and loved it. It's probably one of my favorites. I have it somewhere in the dark crevices of my kindle but decided I really needed a physical copy of it. This book is extremely twisted and wonderful. So excited to reread this one.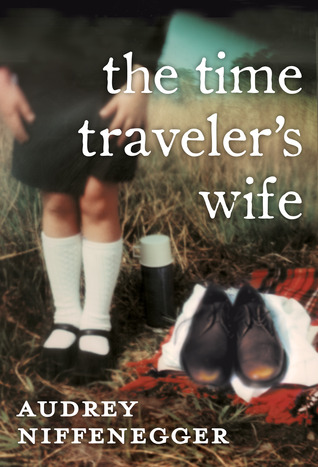 Goodreads Summary: Audrey Niffenegger's dazzling debut is the story of Clare, a beautiful, strong-minded art student, and Henry, an adventuresome librarian, who have known each other since Clare was six and Henry was thirty-six and were married when Clare was twenty-three and Henry thirty-one. Impossible but true, because Henry is one of the first people diagnosed with Chrono-Displacement Disorder: his genetic clock randomly resets and he finds himself misplaced in time, pulled to moments of emotional gravity from his life, past, and future. His disappearances are spontaneous and unpredictable, and lend a spectacular urgency to Clare and Henry's unconventional love story. That their attempt to live normal lives together is threatened by something they can neither prevent nor control makes their story intensely moving and entirely unforgettable.
Goodreads Ratings: 3.93 stars with over 1 million ratings
Genre Listing: Fiction, Romance, Fantasy, Time Travel, Science Fiction, Contemporary, Chick Lit, Adult,
Get the Book:
Amazon
,
Book Depository
Initial Thoughts:
I've been wanting to read this for so long. I absolutely adore the movie, but I've never read the book. I'm really excited to finally have my hands on a copy of this book. The cover for this is so perfect.
Goodreads Summary:
N/A... weird...
Goodreads Rating:
3.90 stars with over 206,000 ratings
Genre Listing:
Fiction, Chick Lit, Contemporary, Drama, Coming of Age
Get the book:
Amazon
,
Book Depository
Initial thoughts:
I have no idea what this book is about, and I fully plan on going into it blind. Leslie handed it to me and said it was one of her favorites, so I dropped it in my basket. I wanted the challenge of going into something completely blind, might as well do it with a good friend's favorite.
Goodreads Summary:
There are secrets in the town of Bon Temps, ones that threaten those closest to Sookie—and could destroy her heart...
Sookie Stackhouse finds it easy to turn down the request of former barmaid Arlene when she wants her job back at Merlotte's. After all, Arlene tried to have Sookie killed. But her relationship with Eric Northman is not so clearcut. He and his vampires are keeping their distance…and a cold silence. And when Sookie learns the reason why she is devastated.
Then a shocking murder rocks Bon Temps, and Sookie is arrested for the crime.
But the evidence against Sookie is weak, and she makes bail. Investigating the killing, she'll learn that what passes for truth in Bon Temps is only a convenient lie. What passes for justice is more spilled blood. And what passes for love is never enough...
Goodreads Rating:
3.30 stars with over 54,000 ratings
Genre Listing:
Fantasy, Vampires, Paranormal, Urban Fantasy, Romance, Fiction, Mystery, Supernatural
Get the book:
Amazon
,
Book Depository
Initial Thoughts:
I have no idea what Sookie books I've read and which I haven't. I feel like I got to book 9. I'll be really glad to get my books back so I can know which ones I have and which I don't. I knew for a fact that I didn't have this one. It's going to be a very long time until I can read this one. The downside to having so many books: I have no idea when I'm actually going to read anything.
Goodreads Summary:
Victorian London is a cesspool of crime, and Scotland Yard has only twelve detectives—known as "The Murder Squad"—to investigate countless murders every month. Created after the Metropolitan Police's spectacular failure to capture Jack the Ripper, The Murder Squad suffers rampant public contempt. They have failed their citizens. But no one can anticipate the brutal murder of one of their own . . . one of the twelve . . .When Walter Day, the squad's newest hire, is assigned the case of the murdered detective, he finds a strange ally in the Yard's first forensic pathologist, Dr. Bernard Kingsley. Together they track the killer, who clearly is not finished with The Murder Squad . . . but why?
Filled with fascinating period detail, and real historical figures, this spectacular debut in a new series showcases the depravity of late Victorian London, the advent of criminology, and introduces a stunning new cast of characters sure to appeal to fans of The Sherlockian and The Alienist.
Goodreads Rating:
3.74 stars with over 7,000 ratings
Genre Listing:
Mystery, Historical Fiction, Crime, British Literature, Thriller, Detective
Get the Book:
Amazon
,
Book Depository
Initial Thoughts:
I don't know what had me sold on this first, the fact
that the series is called the murder squad or that the first line in the description is "Victorian London: a violent cesspool of squalid depravity." I'm in love with this book just because of the words" A violent cesspool of squalid depravity." I just want to say it over and over again. A violent cesspool of squalid depravity... A violent cesspool of squalid depravity... Violent cesspool... Okay, I'm done.
and last but certainly not least....
Goodreads:
In another feat of hypnotic storytelling, Anne Rice continues the extraordinary Vampire Chronicles that began with the now classicInterview with the Vampire and continued with The Vampire Lestat and The Queen of the Damned.
Lestat speaks. Vampire-hero, enchanter, seducer of mortals. For centuries, he has been a courted prince in the dark and flourishing universe of the living dead. Lestat is alone. And suddenly all his vampire rationale--everything he has come to believe and feel safe with--is called into question. In his overwhelming need to destroy his doubts and his loneliness, Lestat embarks on the most dangerous enterprise he has undertaken in all the danger-haunted years of his long existence.
The Tale of the Body Thief is told with the unique--and mesmerizing--passion, power, color, and invention that distinguish the novels of Anne Rice.
Goodreads Ratings:
3.68 stars with over 62,000 ratings
Genre Listing:
Paranormal, Vampires, Fantasy, Fiction, Supernatural, Gothic, Horror
Get the Book:
Amazon
,
Book Depository
Initial thoughts:
I could have probably spent all of my money on Anne Rice books. There were so many on the horror tables. I had to limit myself to just one, or I knew I wouldn't buy anything else. I really need to get more Anne Rice books. I grew up watching Interview with the Vampire and read it a few years ago. I haven't gotten around to reading the rest of the books, but I'm sure I'll love them.
Overall, I feel pretty content with the books I bought. I think I got a really good selection. My big disappointment was that I couldn't finish more of my series, but I did get some pieces for a few series. I also wanted to get some Stephen King books, specifically the Colorado Kid and Under The Dome, but unfortunately, someone went in with a cart and took all of the Stephen King books. I'm really glad I got to experience this sale. I think next year I want to try to go the morning it opens and be better prepared with a list. I had a list for this one, but I forgot to print it off...
Oh, by the way. Here's a look at my book hoarding. These are all of the books I've obtained in just a year. I have an entire 6-foot bookshelf full of books coming next weekend, and probably more than that. When I get my full library set up I'll post more pictures.
Happy Father's day to all the dad's out there!